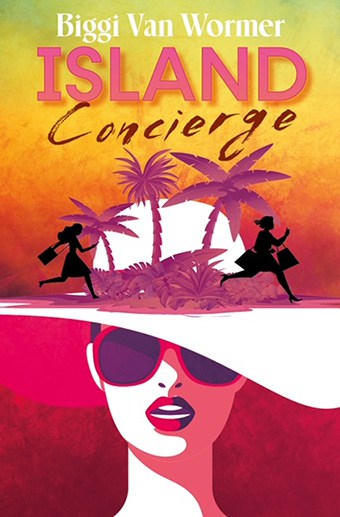 Island Concierge
Life as a concierge at a boutique hotel in the Florida Keys is fabulous until, one morning, Kelly wakes up next to her boss unable to remember the night before. To make matters worse, the body of a young woman is found next to the pool. It's the catalyst of a series of unfortunate events surrounding the Silicon Valley tech group the dead woman arrived with.
Is the whole group under attack, or this just a string of strange coincidences? While dealing with the ensuing police investigation, Kelly questions her employment at the hotel and her future as a concierge.
She teams up with an unexpected ally—Gilda, her quirky Cuban coworker with an exceptionally attractive son—to figure out what's going on. Can these amateur sleuths solve the mystery before the tech group, and possibly a murderer, leaves the island for good?
Read "Island Concierge", the first episode in the new series of Cozy Mysteries and find out! Available in July 2023. Book two, "Island Concierge and the Missing Orchids", is already underway.
Newsletter Sign Up
Receive the latest updates and excerpts on my series of new Cozy Mysteries!